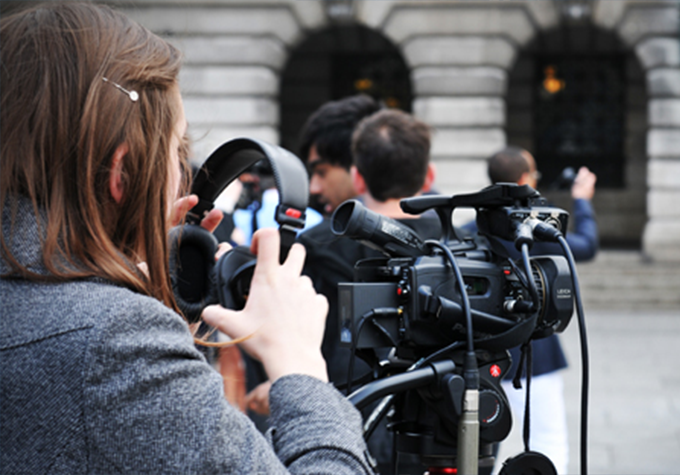 Guide to Crack Journalism & Mass Communication Entrance Exam
The media is a powerful medium that shapes how a society operates. It is a dominant entity with the power to redefine the past or shape the future. For decades, the media, through mass communication, has played an influential role in spreading an ideology throughout humanity.
Because of the inclusion of current professions such as radio jockeying, advertising, journalism, public relations, publishing and printing, video jockeying, and heritage interpretation, mass communication or mass media as a career is versatile and diverse, mass communication has never been more thrilling since the arrival of technology.
Numerous journalism and mass communication college are well-known for their skill in the degrees they provide. After deciding to pursue a career in journalism, most students research how to prepare for mass communication entrance tests. This is because while most journalism programs offer an admission exam, they do not identify the Syllabus, books, approach, or any other significant information.
The following is the most excellent guide to passing the mass communication entrance exam:
Understand the Exam Pattern
Candidates must be familiar with the exam pattern before preparing for any mass communication exams. This is a crucial preparation tip because candidates will know what questions will be asked in the entrance exam. This will allow students to devise a strategy for quickly passing the mass communication exam. Candidates who understand the exam structure will know which sections require extra attention. They will also comprehend the marking scheme to identify the scoring areas. Knowing the exam format will not leave the applicant befuddled on exam day.
Keep A Sharp Eye On Current Affairs
 Top colleges for journalism courses that hold admission exams, whether at the undergraduate or postgraduate level, have more or less the same topics and subjects from which the questions are asked.
It would help if you kept up with the newest news and research and what is happening around you. Knowledge must be updated over time, or it will become obsolete. The two most crucial things for every millennial are what's going on in the world and what's going on with them.
Improve Your General Knowledge Quotient
Having solid General Knowledge will benefit you not just in the journalism and mass communication entrance exams but also in other tests. Good general knowledge provides you an advantage over other prospects. It benefits you personally and academically by improving your world vision.
Time management is essential
Time management is essential. This assists pupil in meeting their objectives within the time constraints. Time management is beneficial in both the personal and professional realms. Make a to-do list and plan your day; this way, you won't be at the mercy of your emotions and can do what needs to be done. You'll be surprised at how much you can do in a day with simple time management. Time management will also help you pass the journalism and mass communication entrance exam.
Get Used to Reading Online
Acquaint yourself with online reading. Make it a habit to read as much internet news, blogs, and so on daily as feasible, and gradually acclimate to this. People spend hours browsing through useless feeds and are more or less addicted to doing so; why not use this time to read eBooks online? There are free eBooks available that are more expensive in paperback.
Read the instructions carefully
Instructions might help you prepare for the exam in the best way possible. While offline from completing, a little attentiveness at first will be beneficial and save time during the exam.
Conclusion:
A career in mass communication can lead to prosperous careers in journalism and advertising, public relations, and digital media. You are expected to follow these suggestions and perform to your total capacity in the journalism and mass communication entrance exam.
FROM
School of Humanities & Social Sciences
November 10, 2022