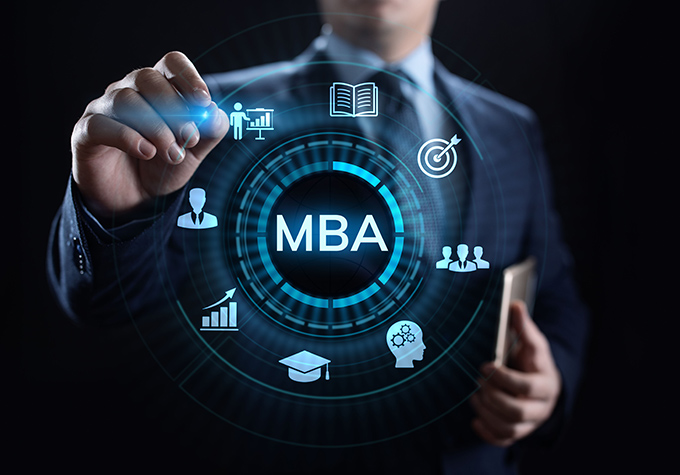 MBA Specializations to Enhance Your Professional Career
Are you seeking a career that will take your life to new heights? Are you interested in learning about different MBA specializations? The master's degree course can help you develop the skills and knowledge you need to be successful in your professional career. The six MBA programs that we list below offer a variety of courses and specializations that can help you improve your employability and career prospects.
MBA in Marketing
Students who pursue an MBA in marketing are prepared to develop, market, charge for, and manage goods and services. Participants will leave this program with a thorough understanding of consumer behavior in addition to the skills necessary to interact effectively with clients and customers.
MBA in Analytics Intelligence
Businesses will require personnel who can analyze and comprehend big data as they become more and more reliant on computers and data collection to inform their decisions. Graduates of an MBA program in analytics intelligence are prepared for a profession collecting and analyzing data to help firms increase productivity and profits. Employers are particularly interested in candidates who have an MBA in analytical intelligence. Consumers produce 2.5 quintillion bytes of data per day.
MBA in Finance
The fast-paced and thrilling environment of the financial sector attracts a lot of students to an MBA in Finance. It is safe to state that the outlook for finance occupations is very positive given that there are more than 1.7 billion firms in the world.
MBA in International Business
One of the most sought-after concentrations in MBA programs in International Business. The training might be a stepping stone to a successful professional life in international business.
Organizations with a global presence and a history of expanding into new markets throughout the world have helped foster a more culturally inclusive and professionally competent staff. The majority of the workforce is dedicated to expanding enterprises worldwide, which necessitates the expertise to compete on a global scale.
MBA in Human Resource Management
People are a company's most valuable asset. And anyway, where would they be without their personnel? Human resource specialists are essential for every business to ensure that their staff is happy and following rules. They are also in charge of resolving any conflicts that may arise amongst employees.
MBA in Operations
The Master of Business Administration (MBA) in Operations is a two-year program that falls within the broader MBA curriculum. The core idea of this course is that Operations is the backbone of every company since it is concerned primarily with the introduction and administration of products and services. The Operations division of a company is responsible for the machinery and procedures that go into making its products and providing its services.
List of top MBA colleges in Faridabad in which one can take admission for MBA course:
1.    Lingaya's Vidyapeeth
2.    DGIM Law College
3.    Institute of Management & Technology
4.    YMCA University
5.    Faculty of Management Studies
6.    DAV Institute of Management
Conclusion
You may expect to develop as a leader and acquire a more management mindset by enrolling in one of India's best MBA programs. You should know that the MBA or PGDM curriculum is far more nuanced than first meets the eye and that students often have a wide variety of elective options from which to pick. If you want to get your ideal career after finishing school, you need to be sure you're taking the most relevant courses possible. As some of the best MBA college in Faridabad are mentioned above, one individual can pursue an MBA degree course in any one of them they are all the best in class.
August 12, 2022