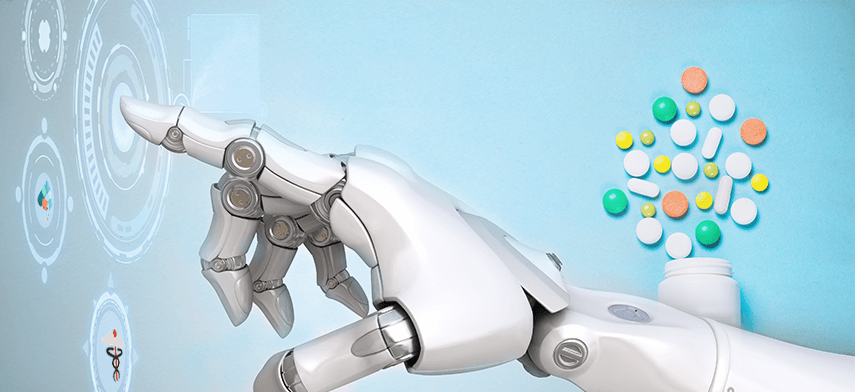 Innovations in Pharmaceutical Sciences
Application of Nanotechnology in Drug Development 
In the pharmaceutical and medical industries, nanotechnology is regarded as a new and rapidly developing field. The development of more sophisticated drug delivery systems is aided by the incorporation of nanotechnology into pharmaceutics. As drug delivery systems, nanoparticles offer several advantages, including increased efficacy and decreased adverse drug reactions.
Structural novelty matrix in pharmaceutical chemistry plays a crucial role in new
molecular development 
Drug science is the discipline at the convergence of science, particularly manufactured natural science, pharmacology, and different other natural claims to fame, where they are engaged with a plan, compound combination, and improvement for the market of drug specialists, or bio- dynamic particles (drugs). The shapes or scaffolds that have the potential to be important but have never been used as the basis for a molecule can be identified with the assistance of the structural novelty matrix. The scope of new molecular development can be expanded and meaningful open areas of chemical space can be quickly identified with comprehensive data
obtained from a structural novelty matrix.
Applications of clinical pharmacology in both drug development and clinical care
Assuring that drugs can be used safely and effectively is an essential part of drug development and clinical trials. Because it focuses on how drugs affect humans, clinical pharmacology is essential for making well-informed decisions during the drug development stage. Trains like pharmacokinetics, pharmacodynamics, and pharmacogenomics are parts of clinical pharmacology. It is a rapidly expanding field with numerous applications across all phases of drug development. To tailor treatment, clinical pharmacology is also used in direct patient care.
Model-informed precision dosing, therapeutic drug monitoring, and pharmacogenomics are some
of the tools used to tailor the dosage to each patient.
Nutraceuticals and herbal medicines are emerging trends to manage chronic disease
conditions: 
The use of nutraceuticals and herbal remedies is growing as a means of minimizing the adverse effects of conventional medications. Herbal/biomedical products, functional foods, and dietary supplements are the three main segments of the nutraceutical industry. Bioactive compounds are abundant in fruits, vegetables, and common foods. According to the expanding nutraceutical market, consumers are looking for foods that have been minimally processed and offer additional nutritional benefits and organoleptic value. Global nutraceutical markets are expanding as a result of this development. In the new millennium, the burgeoning nutraceuticals industry appears destined to dominate the landscape. The food, pharmaceutical, healthcare, and herbal industries are all affected by its rapid expansion.
Written by
Dr. Nita Sharma Das
(Associate Professor
School of Pharmacy, Lingaya's Vidyapeeth)
April 20, 2023